Latest news
Cairdeas Gathering, 5th December in Aberdeen

Eimear Bush


1st December 2018
You are warmly invited to join us for our annual Gathering of supporters and friends old and new of Cairdeas International Palliative Care Trust, to hear updates on our work all over the world over the past year, and to hear how you can support our work.
The Garthering will take place on Wednesday 5th December 2018 from 7pm to 8.30pm in Gerrard Street Baptist Church, Aberdeen
The event will be hosted by Cairdeas' Medical Director, Dr Mhoira Leng, Cairdeas Trustee, Jacqui Mackintosh and Gerrard Street Baptist Church, long time supporters of the work of Cairdeas.
Dr Mhoira Leng is back in Scotland for a short visit. Mhoira spends most of the year working in Kampala, Ugadna as Head of Palliative Care for the Mulago and Makerere Palliative Care Unit, and this is a unique opportunity to hear first hand about the work and progress of Cairdeas.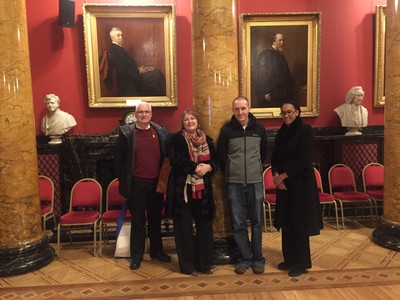 Dr Mhoira Leng (centred) pictured in the Royal College of Physicians during her recent trip to Edinburgh. Also pictured (left to right): Grahame Tosh, Dave Fearon and Nahla Gafer
Global Palliative Care Day 2018: Healing the Nations; Leaving None Behind

Eimear Bush


11th October 2018
The University of Edinburgh, Cairdeas International Palliative Care Trust and the International Children's Palliative Care Network invite you to a global palliative care day on Thursday November 29th2018 (09:00 – 16:00) at the University of Edinburgh.
Exploring the theme of 'Healing the Nations; Leaving None Behind', there will be presentations and panel discussions on:
Palliative Care and Universal Health Care (UHC);
Review of the 2018 Lancet Commission Report;
A celebration of 10 years of evidence based palliative care work in Uganda;
Commission on palliative care – establishing indicators, measuring outcomes and learning lessons from Africa;
Case studies from Sudan, Nepal, North India, Gaza and Bangladesh;
Leadership – sharing lessons learned for palliative care and midwifery and Uganda nurse leaders.
Venue: St Catherine's Argyle Hall, 61-63 Grange Road, Edinburgh, EH9 1TY
To register a place at the conference please click on this Eventbrite link.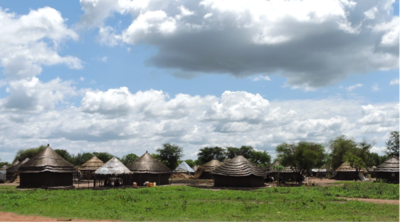 Screening of "Hippocratic: 18 Experiments in Gently Shaking the World"
Eimear Bush


7th October 2018
On Monday 8th October 2018, from 6pm - 8.30pm in the Royal College of Physicians (Queen Street, Edinburgh), the Scottish premiere screening of "Hippocratic: 18 Experiments in Gently Shaking the World", will take place. A must-see documentary for all those interested in the power of the human spirit, human rights and social justice - tickets are free, but must be booked in advance via the following link: http://Screening of "Hippocratic: 18 Experiments in Gently Shaking the World". The film tells the story of global health leader, and friend of Cairdeas, Dr Rajagopal, who is one of those leading the way in  palliative care programmes  in India.  
Global Palliative Care Experts Converge in Kampala for Important PC Conference

Dr Mhoira Leng


7th August 2018
Final preparations are underway this week for a conference on the 9thand 10thof August hosted by Cairdeas and the Makerere & Mulago Palliative Care Unit (MMPCU). Taking place in Makerere University, Kampala, the two-day event will formally mark 10 years of partnership working between the closely linked organisations.
An international panel will speak on the theme of: 'Building Momentum for Palliative Care'. Delegates will look back on what has been achieved to advance the cause of palliative care in the preceding decade, whilst also looking forward and planning for a future of enhanced palliative care and greater global health equality for all.
From Scotland, India, Sudan, Rwanda, USA and Uganda, delegates will speak on policy, practice and research, showcasing the cutting-edge, evidence-based palliative care practice that has been making an impact in Uganda and elsewhere.
One of the conference guests and keynote speakers will be Dr MR Rajagopal. Dr Rajagopal has worked tirelessly since the early 90's to establish palliative care and pain relief for many millions in India. Starting his work in Calicut, Kerala he is currently based in Trivandrum, Kerala but reaches a global audience.
Conference coordinator, Mhoira Leng, Medical Director of Cairdeas and Head of Palliative Care for the Mulago and Makerere Palliative Care Unit, said, "It will be a great honour to welcome Dr Rajagopal to our conference. He is a humble yet inspiring man. Many will know him as the 'Father of Palliative Care in India' and I am honoured to count him as a friend."
Dr Rajagopal's work has influenced changes to Indian law on access to pain control. He has affected national and state policy to the benefit of chronically ill patients and their families. He founded Pallium India (www.pallium.org), has authored many books, received awards and accolades (the Padma Shri Awards 2018 and a nomination for the Nobel Peace prize), and his work has been featured on film: http://hippocraticfilm.com/
The voices of patients, their families, and volunteers will also be heard at the conference as those affected will explain, first hand, how values-based, person centred care has had a profound impact on their lives. Themes such as palliative care and mental health, palliative care and refugees, and palliative care and the elderly will all be explored. Cairdeas' Christian ethos will, of course, be in evidence at the conference with an input on, 'spiritual narratives within palliative care'.
Andy Smith, Chairman of Cairdeas, spoke of his pride in what has been achieved in the last 10 years. "Together, Cairdeas and the Makerere & Mulago Palliative Care Unit have cared for almost 10,000 patients, trained 4,500 health workers from nine counties and published over 50 research papers, not to mention almost 200 abstracts. Whilst these are impressive figures, for me the impact of the team's work is encapsulated by Swaibu, who told us: 'When I see you coming with the team I feel so much better. God has answered my prayers and I know that he cares for me. I no longer feel angry and sad. I can sleep at night instead of crying. I now have hope. Thank you.'"
For further details please contact:
email enquiries: mpcuconf2018@gmail.com
telephone enquiries:+256 (0)754 299919
Conference Venue: Davis Lecture Theatre, Deans Gardens, College of Health Sciences, Mulago Hospital, Uganda.
Raise funds for Cairdeas at no extra cost to you when shopping online

Cairdeas


2nd June 2018
Do you love some retail therapy? Well you can now raise money for Cairdeas while shopping and not paying any extra!
There are 2 ways to do this - all you need to do is set up accounts via the following 2 links, and then keep shopping and every time you purchase through these interfaces, extra money comes to Cairdeas at no cost to you!
AMAZON SMILE: https://smile.amazon.co.uk/ch/SC037431
GIVE AS YOU LIVE: https://www.giveasyoulive.com/join/cairdeas
Amazon Smile is obviously specific to Amazon and you get the same shopping experience, you just need to access via Amazon Smile once you've set up Cairdeas as your preferred charity (through the link above) and Amazon donates 0.5% of the net purchase price to Cairdeas! What's not to like!?
You can also sign up to Give As You Live and then thousands of other retailers will donate to Cairdeas when you shop with them at NO EXTRA COST TO YOU, including Ebay, B&Q, John Lewis, Waitrose, Argos, New Look, Hotel Chocolat, Next, Mothercare, Thomas Cook, ToysRus, M&S, Tesco, House of Fraser, Topshop, Interflora, Staples, Debenhams, Domino's, Groupon, lastminute.com, Amazon and Viking!
Happy shopping, happy giving!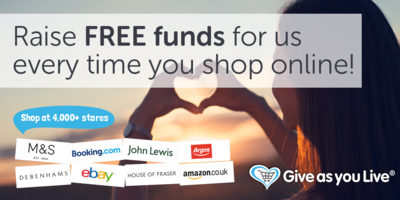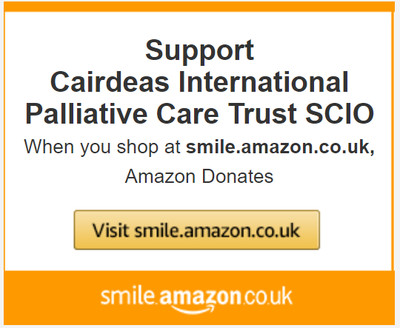 Purple Campaign 2018 LAUNCHED!

Cairdeas


2nd June 2018
This year our Purple Campaign is taking on a spring-summer theme and will run through the months of June and July! As usual, we're inviting supporters to hold purple-themed parties - a chance to catch up with friends, but also a chance to spread the word about the important work of Cairdeas. This year we're offering you the chance to show an exclusive pre-release filming of an update short video featuring our friends and colleagues in Uganda, which we will post to you on DVD if you tell us you're holding a party! We also have a brand new information leaflet which we will send you copies of. If you are interested, then please email purple@cairdeas.org.uk for more information and to order a pack. And if you are stuck for ideas to make your party purple themed, then check out our recent blog HERE sharing some ideas, ranging from the fancy to the very simple! Finally, please do share what you are doing on social media using the hashtags #cairdeaspurpleparty and #cairdeaspalliativecare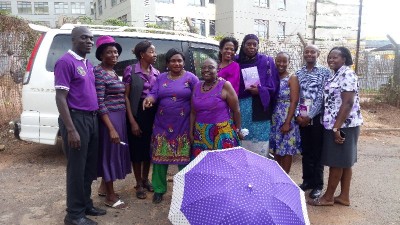 Raising funds for a new car

Cairdeas


25th April 2018
Anyone who has experienced African roads will realise why cars wear out in Uganda! Unfortunately Cairdeas' car is on its last legs and we are long overdue a replacement. Costs associated with importation and the need for a 4x4 mean that prices are quite high, but we have found a good quality second hand vehicle which will become available for us to purchase in July for just under £10,000. We are already a way towards raising this sum, but if you are able to help us with a one-off donation, you will be helping us to safely and effectively achieve our objectives in Uganda. To make a donation, please click HERE.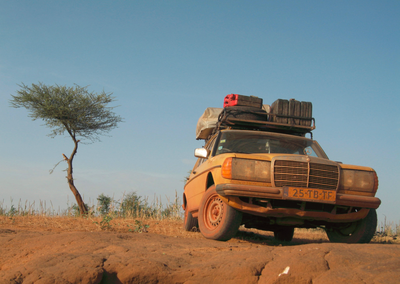 Hamilton installed as new Priest in Charge of St John's church Forres

Cairdeas


5th February 2018
Congratulations and praying for God's blessing on our friend and trustee Rev Dr Hamilton Inbadas on his installmant as new priest in charge of St John's Church Forres!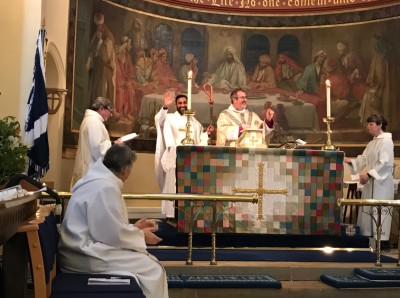 AORTIC 2017

Cairdeas


13th November 2017
We have been out and about yet again, this time sharing some of our work and learning from the experiences of others at AORTIC 2017, a meeting which took place in Rwanda to focus on cancer care in Africa! Check out some of the presentations shared by Cairdeas and friends HERE!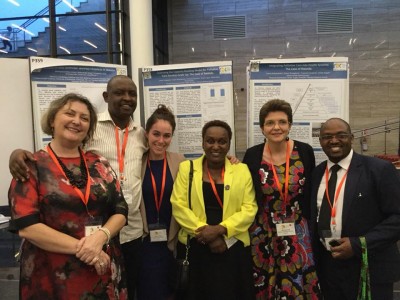 Cairdeas, ICPCN and Rwandan palliative care colleagues unite!
Cairdeas Christmas Appeal 2017 is launched!

Cairdeas


6th November 2017
We are delighted to launch our Christmas Appeal 2017, giving you the opportunity to support 3 fantastic causes during the upcoming festive season:
For a donation of £10… You can pay for a pack of vital supplies for refugees from South Sudan living in the refugee camps in Northern Uganda, which are being distributed by Lugogo and Cairdeas 'Sanyu' volunteers, providing essential supplies and sharing love and care.
For a donation of £25… You can pay for a piglet to support the pig breeding income generating project through our partner PcERC in Kampala, Uganda. This aims to establish a sustainable source of income for the palliative care volunteer team in Mulago hospital who offer essential practical and pastoral support.
For a donation of £100… You can support the training and mentorship of a palliative care health professional in India in leadership skills through our partner Pallium India. This allows local champions to be equipped to take serviecs forward in their own setting and to advocate with policy makers for sustainable growth.
Click HERE to download the poster, and click HERE for details of how to donate or to donate online now! If you would like to give one of these things as an alternative Christmas gift, please email operations@cairdeas.org.uk after making your donation to request a gift certificate.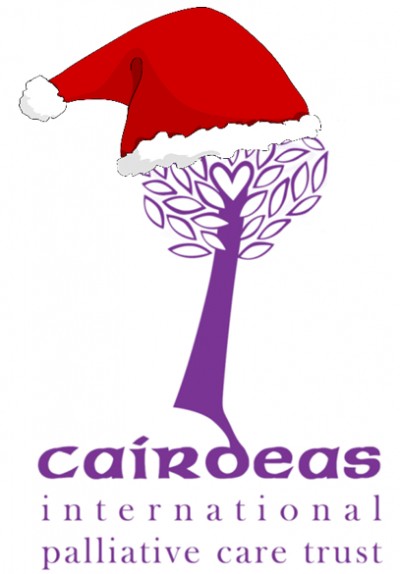 Welcome to our new Chair of Trustees!

Cairdeas


21st October 2017
We are delighted to announce that Andy Smith has recently taken up the role of Chair of the Cairdeas Board of Trustees. Andy is Chief Executive of Havens Hospices in Essex and brings a wealth of leadership experience and passion for palliative care provision to the role, and we are excited for the coming period with Andy in this role.
We'd also like to take this opportunity to thank Grahame Tosh who stepped down as chair earlier this year - his work and commitment are hugely appreciated and we are so pleased that Grahame has opted to remain on the board of trustees going forwards. Also huge thanks to Jacqui Mackintosh for ably covering the gap between chairs in her role as vice chair!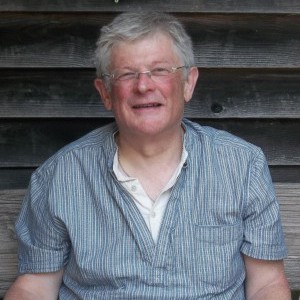 Andy, new Cairdeas Chair of Trustees
Dr Alice Gray shares her experience

Dr Mhoira Leng


9th September 2017
Thanks to Dr Alice Gray for sharing your experiences of your time with us in Uganda in the APM Junior's post of the month - sadly the article has now been archived, but your sharing was much appreciated!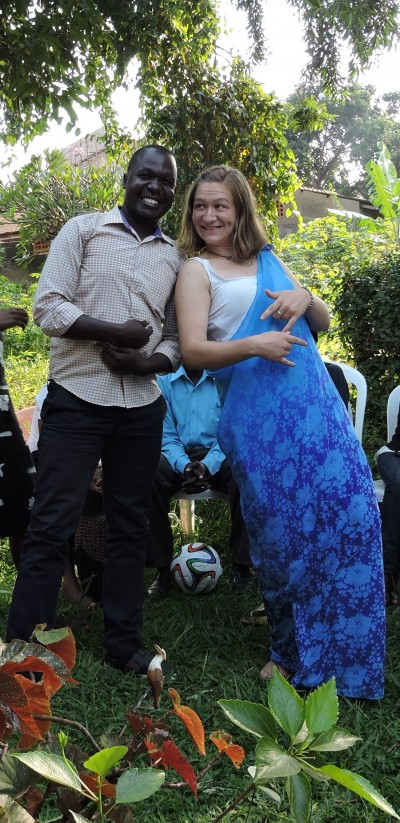 YOU'RE INVITED: Cairdeas Gathering 2017

Cairdeas


16th August 2017
We are very pleased to invite you to our annual Gathering, which will take place at Kirkintilloch Baptist Church (click the link to find out where it is!) on Saturday 16th September 15.00 - 16.30. This will be the usual opportunity to hear from Mhoira and the Cairdeas team about what's been happening over the past year and some plans for the future.
The event will kick start our Purple Party campaign (see below) so if you can, come dressed in purple and ready to eat purple-themed goodies!
Click here to download a poster to print and share with friends - the more the merrier! We look forward to seeing you there!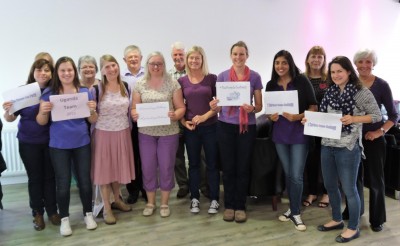 Cairdeas Faculty Planning Meeting

Cairdeas


16th August 2017
Supporters may have heard already that we are developing the 'Cairdeas Faculty' which is made up of Fellows & Associates - people who have been involved in mentoring and training in global palliative care and those who would like to be involved in the future. We are also looking for Ambassadors who can represent Cairdeas at events in the UK and don't necessarily need to have palliative care skills.
We are holding an open meeting for anyone who is interested in contributing to or hearing more about the Cairdeas Faculty on Monday 18th September from 4-6pm in the University of Edinburgh. This is planned to coincide with our Gathering on the Saturday and the Global Palliative Care Day on the Tuesday.
Please click below to register your interest in the Faculty in general and let us know if you can make it to the meeting. The form also contains some questions about your hopes and suggestions for the Cairdeas Faculty, so please do complete the form even if you aren't able to make it to the meeting.
CLICK HERE TO REGISTER / REGISTER INTEREST
Any queries, please get in touch with Dan: operations@cairdeas.org.uk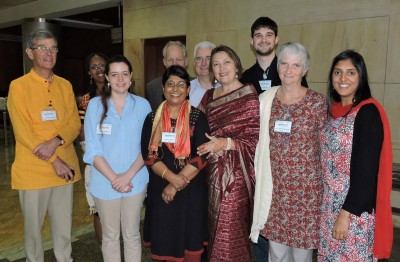 A group of mentors in India
Global Palliative Care Day

Cairdeas


16th August 2017
We are pleased to advertise a Global Palliative Care Day which Cairdeas is jointly hosting. This will take place at the University of Edinburgh on Tuesday 19th September. For the first time this year we are coordinating dates with the Scottish Partnership for Palliative Care conference - and with our own Gathering in Kirkintilloch on Sat 16th - so why not make a trip of it and come to Edinburgh!
For more details and online registration, click here!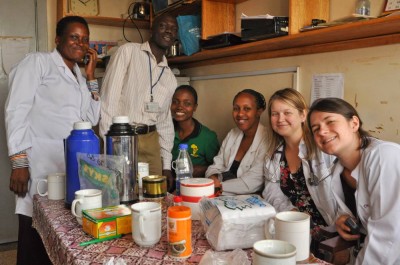 MPCU team and volunteers: practising global palliative care!
Purple Parties are back!

Cairdeas


16th August 2017
Our purple party campaign has returned for 2017! We will be starting with our Gathering on 16th September and finishing on World Hospice and Palliative Care day on October 14th (although if you want to hold a party outside those dates you are still welcome to!). We are looking for keen supporters, old and new, to host purple-themed parties ranging from outings to a tea shop to an excuse for some home baking. We are putting together a Party Pack with tips on how to host and publicise your party and with a fun quiz to entertain the guests with!
Click here to download a poster template which you can print and fill in with the details of your planned event, along with a sign reading 'For me, Cairdeas represents...' which party guests can fill in and be photographed holding.
For more details and to order a party pack (with printed posters and signs if you need them), contact Dan on operations@cairdeas.org.uk.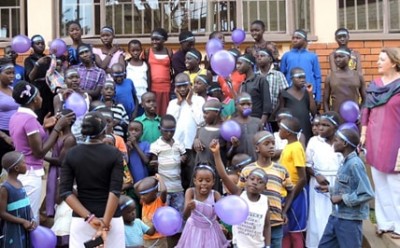 Could you get as many purple guests as this!?
Congratulations Hamilton Inbadas
Cairdeas


21st July 2017
2 excellent papers published this week from Rev Dr Hamilton Inbadas who works at the Uiversity of Glasgow End of Life Studies group but is also one of our longterm Cairdeas friends and now Trustee. #CairdeasIPCT Both articles are open access can be found through the link here and also will be in our resources section very soon. The philosophical and cultural situatedness of spirituality at the end of life in India. Indian J Palliat Care [serial online] 2017 [cited 2017 Jul 21];23:338-40. Available from: http://www.jpalliativecare.com/text.asp?2017/23/3/338/210806 and Indian philosophical foundations of spirituality at the end of life, in Mortality:
http://www.tandfonline.com/…/…/10.1080/13576275.2017.1351936
Developing health course; CMF London

Dr Mhoira Leng


3rd July 2017
Great to be teaching as part of this course run by Christian Medical Fellowship https://www.cmf.org.uk/ at London School of Theology. Interesting people, huge sense of inspiration and committment, good to meet and share. @CairdeasIPCT
New publication on palliative care integration in Africa
Cairdeas


28th June 2017
An evaluation from the recent excellent work done in Uganda, Kenya, Rwanda and Zambia using mentorship techniques to integate palliative care into health systems has just been published in the Journal of Global Health, featuring our Medical Director Mhoira and other friends and colleagues of Cairdeas. Find the paper in our resources folder or by clicking HERE.
A familiar face in a new role!

Cairdeas


5th June 2017
We are delighted to announce that Dan Knights has been appointed as our new UK Director of Operations. Dan is a very familiar friend of Cairdeas. As a junior doctor, Dan has a particular interest in global health and palliative care. Dan spent time in Uganda, as part of his elective and in recent years has been a Trustee of Cairdeas (until taking up this role). Dan therefore brings to the post a unique set of skills from first-hand experience of the joys and challenges of working in the field, to balancing the management of funds, with the needs of the service and the requirements placed on Trustees. These skills will equip Dan in the roles of administrator, ambassador and advocate for Cairdeas, to build and develop its support base within the UK and abroad.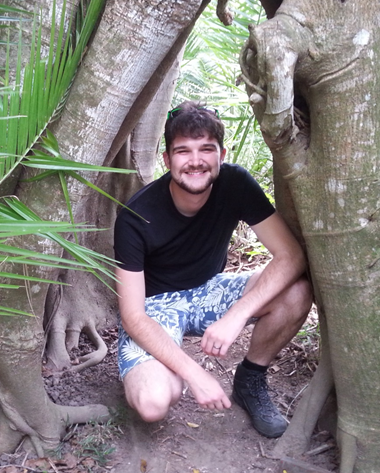 Dan Knights - new Operations Director (UK)
Saying thank you and fare ye well to Richard and Fran

Cairdeas


30th May 2017
After four years of service with Cairdeas, our Operational Director, Richard Morrison has announced his retirement from this role. Richard has been very ably supported in this role by his wife Fran. They have both worked tirelessly and with enthusiasm to support the work.

At Cairdeas we would want to thank Richard and Fran for all of their support, contributions and commitment as the work has developed internationally.

We wish Richard and Fran all the best in their "retirement" as they spend more time with friends, family and their many other interests. May they know God's richest blessing.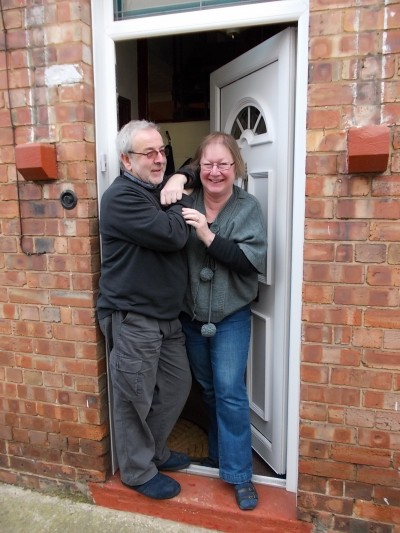 Fran and Richard Morrison
EAPC 2017

Dr Mhoira Leng


15th May 2017
Looking forward to taking part in the European Congress for Palliative Care in Madrid...we will share our work from MPCU and Cairdeas, meet many colleageus and learn together. Jack Turyahikayo and Lucy Robinson are both presenting and of course Julia Downing, Liz Grant andScott Murray will be presenting work from our partnerships and much more besides. More news to follow.....see http://www.eapc-2017.org/words-of-welcome.html