Meet Cairdeas Scholars
The winding roads inside Obongi district may be "fair weather roads" at best, but they do cultivate the best conversations. And today, let's talk about our Scholars!
While driving the winding roads of Obongi district, a conversation starts on the Cairdeas Scholars. Cairdeas has provided scholarships for furthering education of several staff members or contacts of their Uganda partnering organisations, which further builds organisational capacity and reach.
You may have heard of two of the scholars from Adjumani area already, such as Phillip Amol Kuol, who is finishing a diploma in social work and social administration and interviewed in 2022. Phillip has received admission for the same studies for his Bachelor's, this time at an university in Northwestern Uganda. We are excited to support him as he'll finish his studies there.
Just recently, we had the opportunity to speak with Philip again on coming to Uganda, his work in the community, and the connection between social work and palliative care. See his video below!
The conversation changes as the vehicle passes by a motorcyclist, reminding you of the several Peace Hospice motorbikes that are used to visit patients in the rural areas and refugee settlements.
The motorbikes sparks another topic: there is also Godfrey Oziti, pursing his diploma of nursing while he takes a gap year from Peace Hospice. Godfrey has been instrumental in the data collections and needs assessments done in partnership with Peace Hospice, PcERC and Cairdeas. He can be quiet, but his big heart and hard work speak for themselves.
And finally we have another Cairdeas Scholar from Uganda: Toko Friday Santiago. At this time, Toko Friday Santiago serves as the Social Worker and Volunteer Coordinator at the Palliative care Education and Research Consortium (PcERC). He also leads the Sanyu Ministry at Lugogo Baptist Church, just as you have already visits, where he serves alongside government social workers at Naguru China Friendship Hospital.
Watch the video below to hear from Toko himself.
Pictured below: Phillip Amol Kuol stands in front of Nyumanzi Health Centre, Adjumani.
Then, a memorable picture of Godfrey Oziti during a research collection, trying to decipher patient notes despite the termite damage.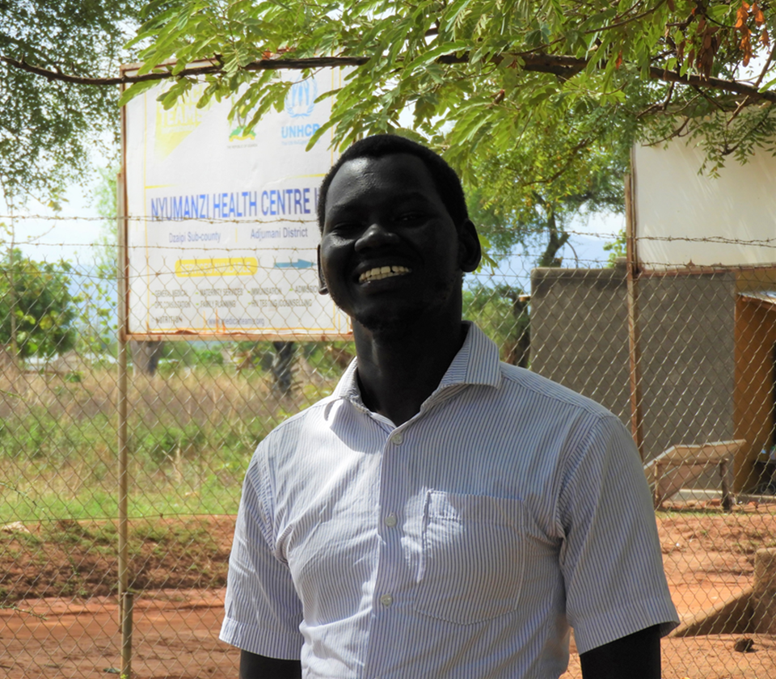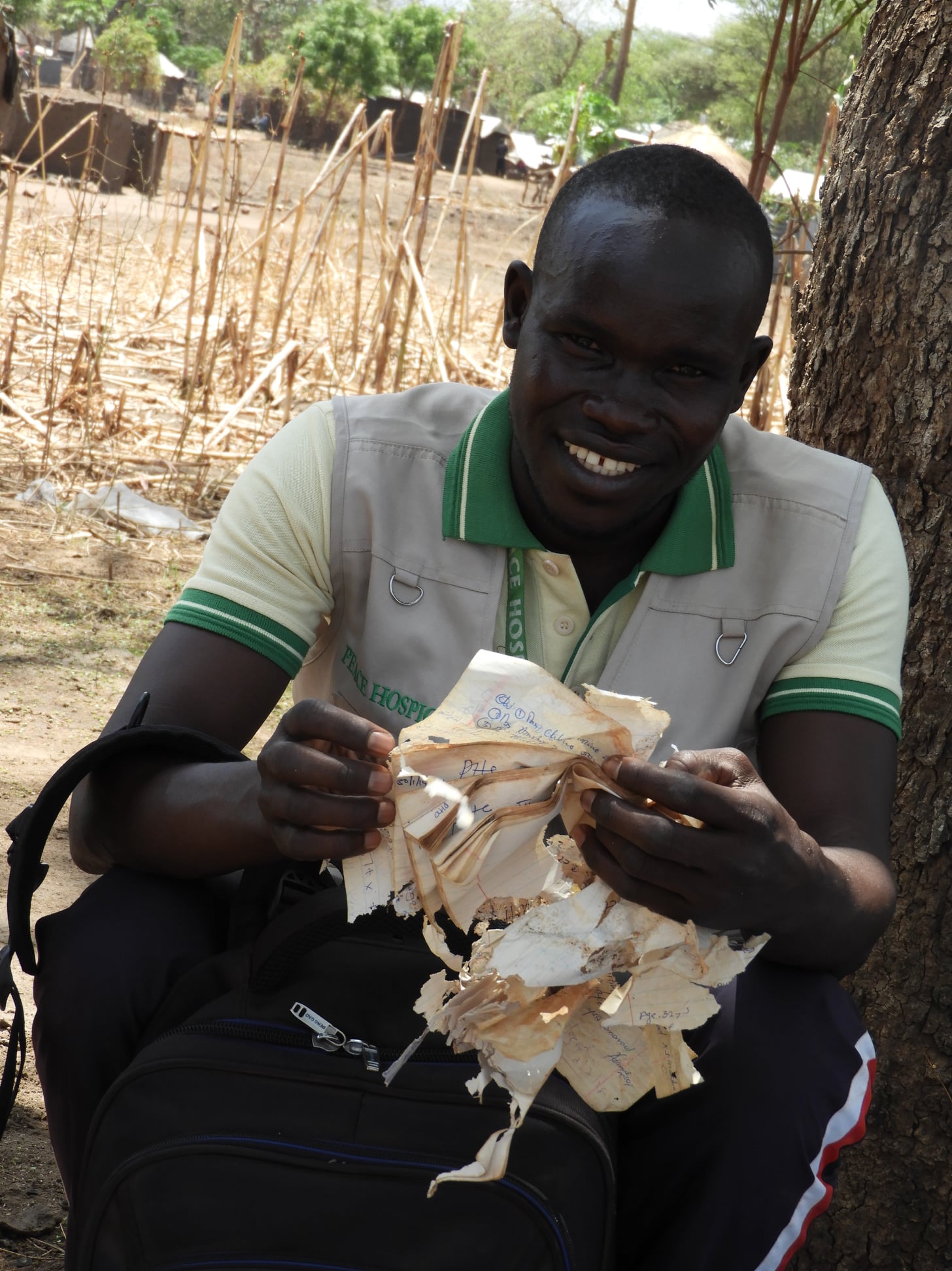 Bird of the Day

Yellow Backed Weaver
Also known as the black-headed weaver, these birds have varied appearances just like their double names. The males of the species can appear to look just like the females when not breeding, as pictured here.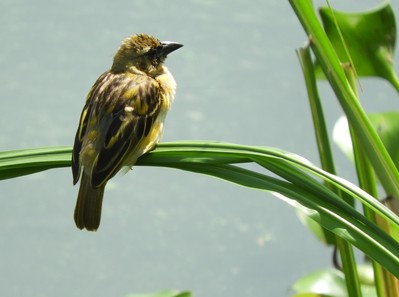 And then here's a male yellow backed weaver whilst in breeding season. Find out more about these birds on the helpful eBird website!