Introducing PcERC
Keep up the good work; you've reached the palliative care unit in Kampala, Uganda. Pleased to take you on an introductory tour of this integrated palliative care service at the government hospitals.
You have seen some of best views, birds, and food of Uganda and, at last, we've reached the palliative care unit, called the Palliative care Education and Research Consortium (PcERC). PcERC was established in 2017 and works alongside the Mulago-Makerere Palliative Care Unit (MMPCU) which has been in operation ever since 2008. Each part of the palliative care unit has a different role to play. While PcERC serves as the non-governmental organisation, MMPCU is the overarching academic unit for palliative care in Mulago Hospital, the national referral hospital in Uganda, and Makerere University, which has an established medical school.
Today we are in Mulago Hospital, where the team operates in a clinical "Level 4B" office and in an administrative School of Medicine building, part of Makerere University. The central point of action is giant whiteboard, with the patient name, location, diagnosis, level of care, and comments are documented. The team reviews each patient detail and updates the board every day after seeing patients. New Ugandan Ministry of Health red booklets help them also document the daily patient encounters, as well as each individual patient's clerking sheets.
What does the palliative care unit do exactly, in these governmental hospitals? The combined mission of PcERC/MMPCU is to improve access to quality, evidence-based palliative care for patients and families in need. This is achieved through delivering an integrated clinical service in consultancy and patient support, carrying out research, advocacy for the patients and families, as well as palliative care training, education, and capacity building. The Palliative Care Association of Uganda (PCAU) highlighted their work in a short video, or you can review last year's detailed annual report. (In the next milestone, you can watch a full interview with two members of PcERC.)
The diverse tasks calls for many professions: in the combined unit, you will be palliative care consultants, clinical officers, nurses, social workers, administrative staff, and trained volunteers. On any given workday, you'll find the team consulting with the hospital doctors, conducting family meetings, meeting with the Ministry of Health officials to further palliative care in Uganda, or busy with medical students on peer-based learning and ward rounds. This kind of work keeps you on your toes!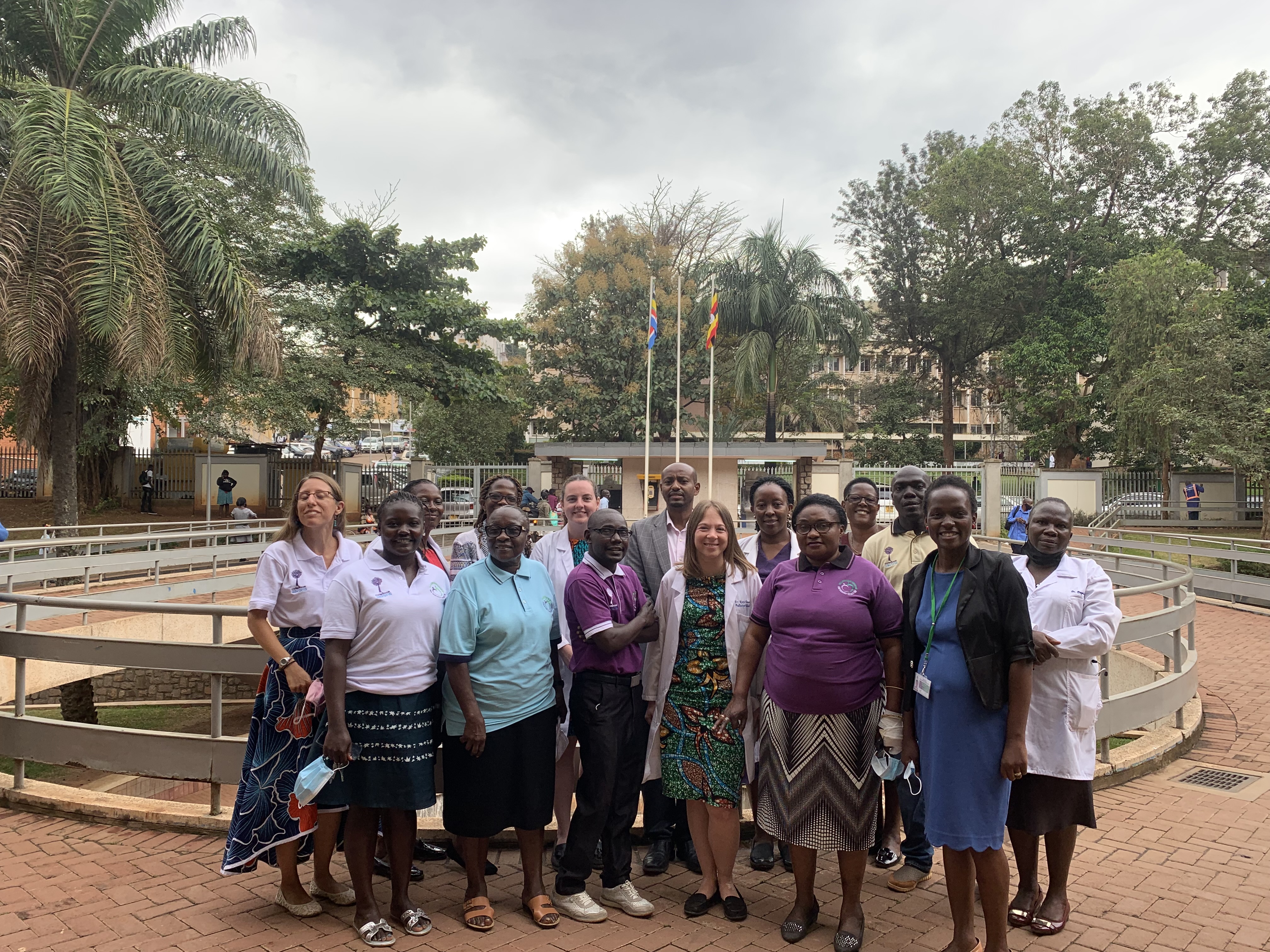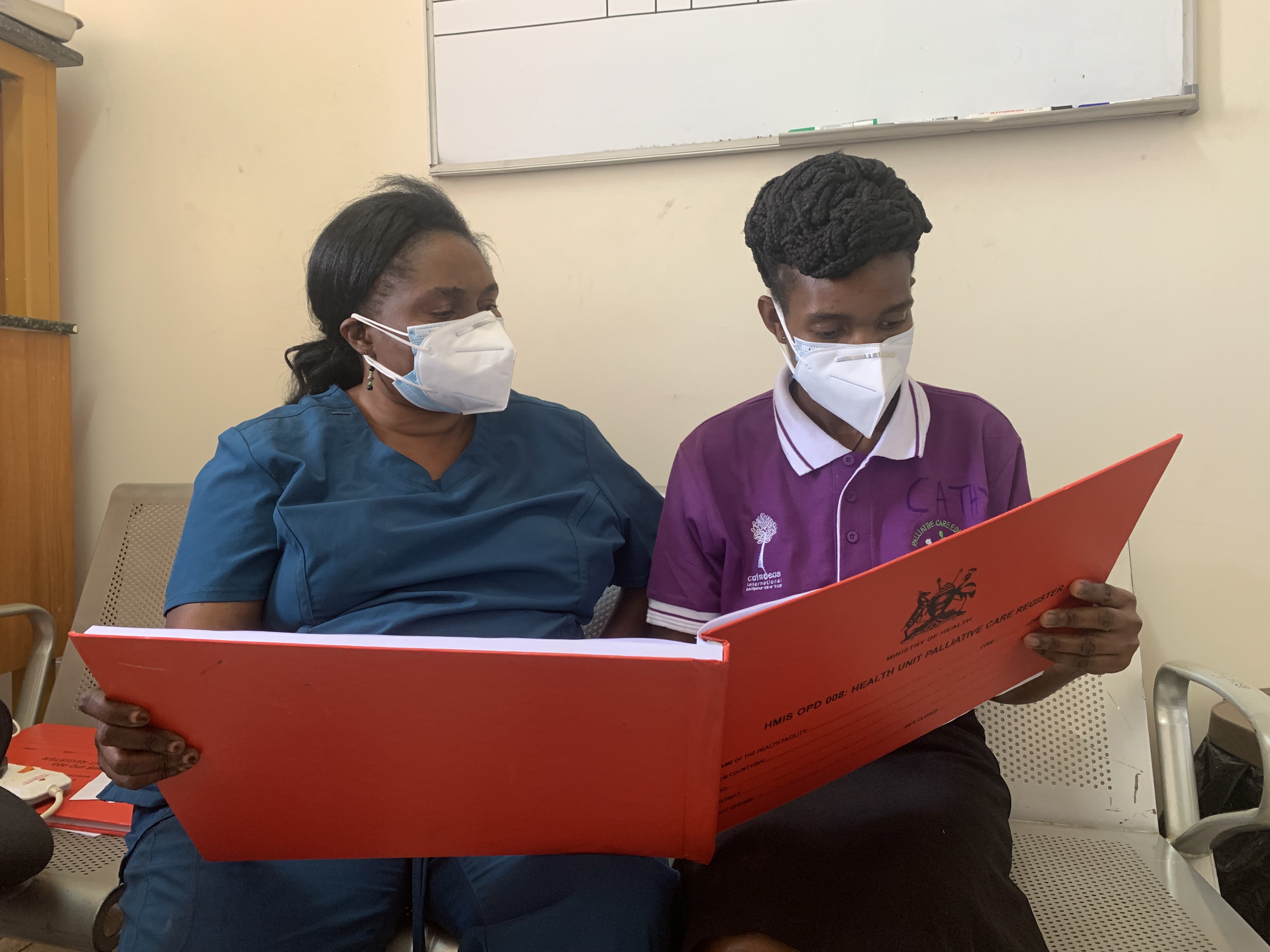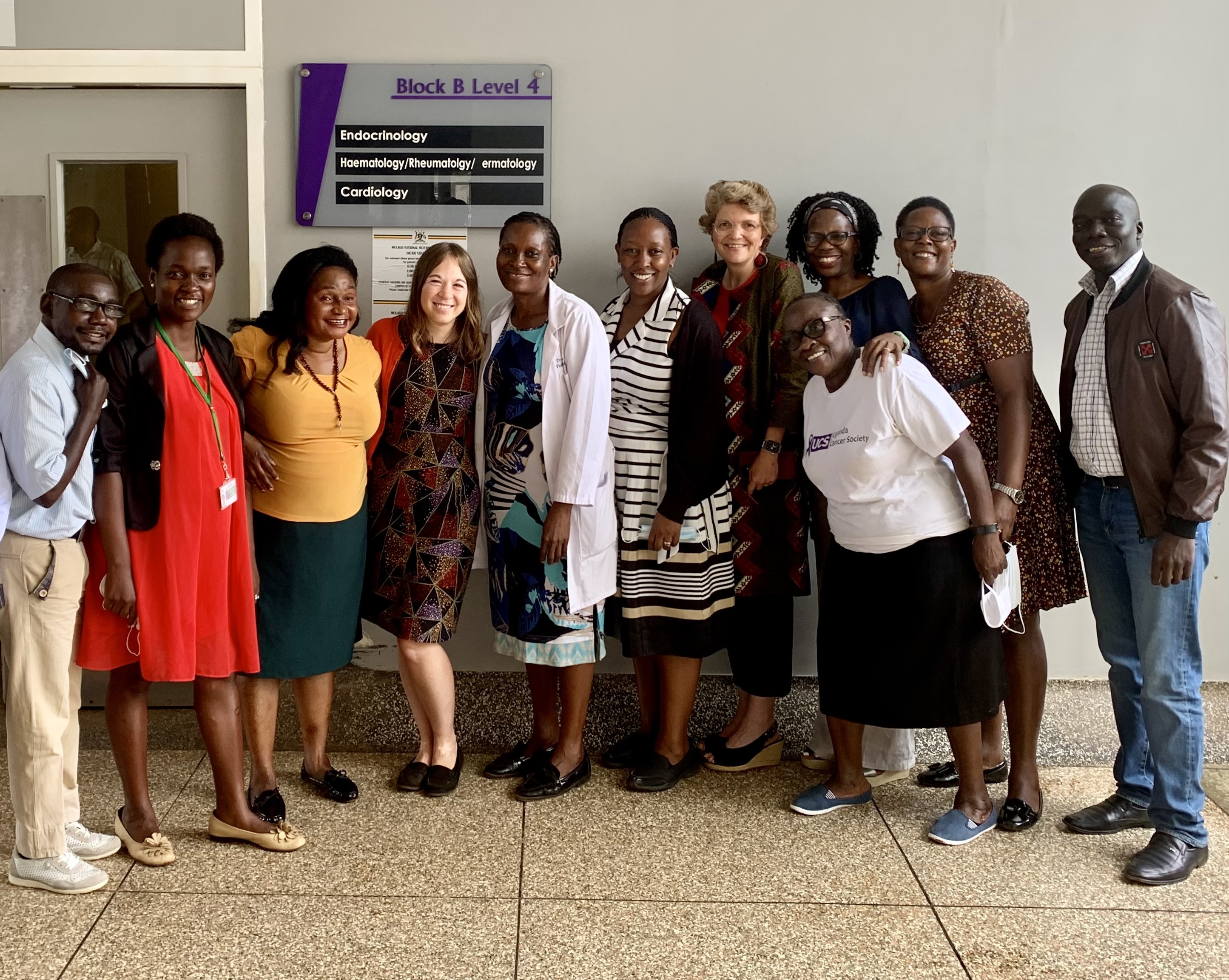 Bird of the Day

Colobus Monkey
Scratch that, it's primates of the day! Between the Mulago Hospital and School of Medicine buildings, there are several large trees where you can often hear & see various monkeys playing in the trees. Our photographer Dr Mhoira Leng has taken some pictures of one of the most arboreal monkeys: the black and white Colobus. This one was seen in Bigodi Swamp, Uganda.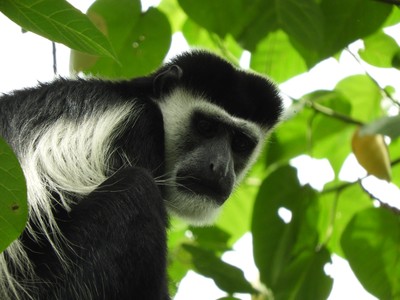 Another angle of the Colobus monkey: high in the trees, these gather in troops and can even eat toxic plants. Read more at African Wildlife Foundation.