Blog: From the beginnings to tomorrow: Journey through Uganda

Hannah Ikong


27th October 2023
Journey to Uganda: the summer month's fundraiser for partners in Uganda is officially closed and we thank all who supported us in #BuildingaWorldthatCares.
We've enjoyed each part of the trip together, from interactions on our fundraiser WhatsApp groups to the engagement on our website and Just Giving. Wait, that's not all: the trip began much earlier than this when Cairdeas IPCT first began working in Uganda.
Fifteen years ago, Dr Mhoira Leng and newly appointed Dr Liz Namukwaya partnered with the newly developed hospital-integrated palliative care unit in Kampala, Uganda. She was asked to lead the development for the unit's academic activities, which involved Makerere University and the Mulago National Referral Hospital.
This is how the Mulago Makerere Palliative Care Unit (MMPCU) was formed to become a leader of palliative care education and training, research, advocacy, and clinical service provision. In 2017, the MMPCU developed an NGO arm called PcERC (Palliative care Education and Research Consortium).
We have been able to replicate the unit in Kiruddu National Referral Hospital and further educational activities with flipped classrooms, video resources, and an upcoming specialist medical fellowship. Cairdeas IPCT is proud to work with the unit – MMPCU / PcERC – further palliative care in Uganda.
From our first joint partner came the second: Vicky Opia, now Executive Director of Peace Hospice Adjumani met Dr Mhoira Leng and their unit as she attended their nurse leadership fellowship eight years ago. Cairdeas IPCT was eager to join Vicky's growing hospice organisation and support her passion for palliative care for the marginalised in refugee and host areas of Adjumani district.
As collaborators we have accessed the needs of those around Peace Hospice Adjumani, provided trainings in palliative care, and supported the community hospice to reach more patients and families.
The 2023 fundraiser of Journey through Uganda has been years in the making and it was a joy to collect the photos, videos, and interviews that made up the website's virtual journey.
Through our work together, hundreds of healthcare professionals have been trained and implemented palliative care in their own setting, with thousands of patients and their families receiving quality and compassionate care.
It's not too late to check out our virtual Journey through Uganda! Keep an eye out for new blogs (be notified here for new posts) and travel with us together into our next years of palliative care for all.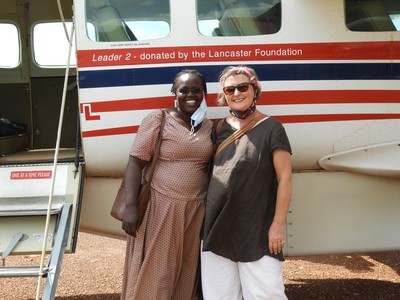 Our virtual Journey through Uganda was not always on foot! We traveled by plane, boat, motorcycle (boda) and car across the country.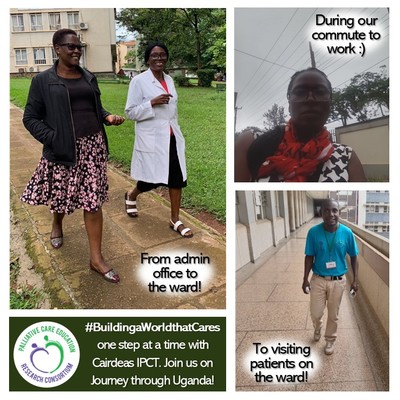 Members of the PcERC team snap a picture during daily walks.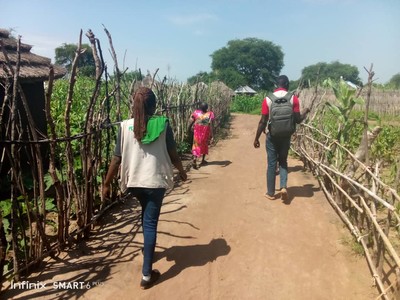 Wide open spaces in Adjumani district, shared by Vicky Opia, Executive Director of Peace Hospice Adjumani.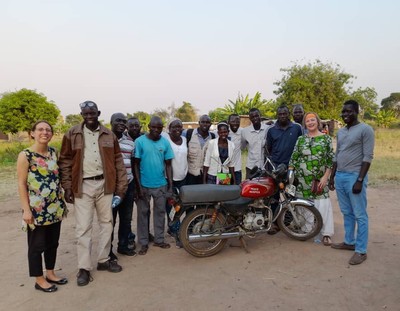 Thank you for joining us on the journey! Pictured here are the January 2023 team of researchers in Dama village, Obongi district.