Blog: Ensuring None Are Left Behind - More on the 2018 Global PC Day

Cairdeas


18th January 2019
We do not intend the Global PC Day, which took place on 29thNovember 2018, to have been a talking shop. We want to learn from it, and we know that those who came along to share and listen and learn, also want to make a difference. All of us in the field of palliative care seek to ensure that health inequalities between nations are levelled out and, in keeping with the title of the conference, that 'none are left behind.'
During the day of the conference, between the individual presentations, there were compelling group discussions that continued, informally, throughout lunchtime. Many had flown in specifically for the conference, bringing direct experience of their overseas work to bear.
Where palliative care sits on the pecking order of health needs was a hot potato for some. In many low-income countries more generalised healthcare and access basic services is prioritised above palliative care. There was a discussion about advocacy, lobbying and the opportunities arising from both the WHO Declaration and Lancet Commission Report in advancing the case of the palliative care and in raising it to the level of other important primary health care needs.
An ongoing theme was that of holistic care – treating the whole person by understanding their suffering and building a package of care around their stated needs. This is about listening, it's about piecing together the jigsaw to meet the needs of the person and not simply the illness. For example, talking about what matters to the person and asking, "what brings your life meaning?", and then enabling them to do more of what matters to them was felt to be core to good palliative care.
Despite the strides that have been made in recent years in raising the profile of palliative care, one breakout session discussed the need for ongoing awareness-raising and how further understanding needs to be built to support specialisation in palliative care.
Of course, given the global aspect of the conference, the issue of culture was high on the agenda, and many examples were provided as to how different cultures impact on the work of doctors, nurses, social workers and religious leaders. Learning how to tailor palliative care appropriate to the prevailing culture was deemed key. For example (but by no means exclusively) within the Muslim culture it can be a challenge to discuss and present a prognosis of having a short time left to live.
Models of integration were discussed. One of those presenting noted that the World Health Assembly set the policy in 2014, but asked, how we might now integrate this into clinical practice?
Delegates left the conference energised and enthused for the future and with increased determination that they would contribute to more equitable palliative care globally. We look forward to seeing both familiar and new faces at the 2019 Global PC Day when it comes around again at the end of the year.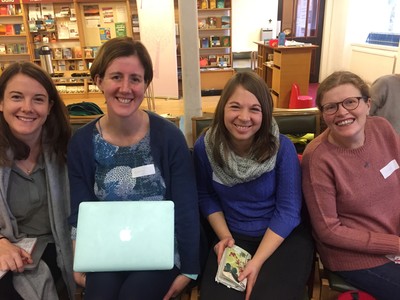 Young delegates at the 2018 Global PC Day in Edinburgh - Doctors Hannah, Kerry, Rachael and Grace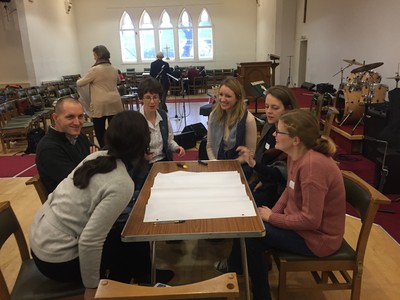 Delegates during one of the breakout sessions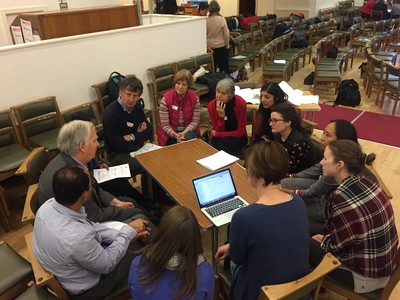 One of the groups discuss how cultural issues come into play in palliative care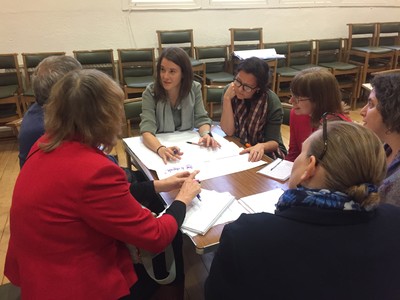 Victoria is the note taker for group three, deep is discussion