Blog: Completing my Bachelor's degree with a scholarship from Cairdeas IPCT, by Toko Friday Santiago

Cairdeas


14th October 2021
Hello all Cairdeas supporters!
I humbly would like to take this opportunity to express gratitude to Cairdeas International Palliative Care Trust in a very special way, from the bottom of my heart. I am grateful for the gracious opportunity to pursue a Bachelor's Degree in Social work and Social Administration from Uganda Christian University.
My greatest achievements during my studies have been excelling with good grades and becoming a professional Social Worker. I can now apply the theoretical social work knowledge and skills so as to support and help the patients and families with palliative care needs better.
It has been a wonderful experience for me where it has broadened my knowledge base in applying the practical skills, procedures, techniques and methods being used in assessing social needs of patients with palliative care needs.
It has also contributed to my development as a person where I have been able to demonstrate abilities in problem solving, communication and counselling of clients' with palliative care needs thus making a difference in the lives of patients and families.
"You are indeed very unique and special to me. I had never thought I would ever have the opportunity of going back to further my education but through your support this has been possible and a success! May God bless each one of you for contributing towards my studies. Thank you for loving me, you are God sent".
I now await my graduation which will take place on the 22nd October 2021.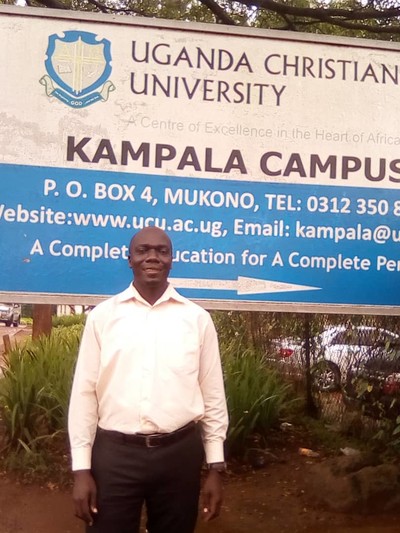 Hello from Kampala!