Latest news: Purple Parties are back!

Cairdeas


16th August 2017
Our purple party campaign has returned for 2017! We will be starting with our Gathering on 16th September and finishing on World Hospice and Palliative Care day on October 14th (although if you want to hold a party outside those dates you are still welcome to!). We are looking for keen supporters, old and new, to host purple-themed parties ranging from outings to a tea shop to an excuse for some home baking. We are putting together a Party Pack with tips on how to host and publicise your party and with a fun quiz to entertain the guests with!
Click here to download a poster template which you can print and fill in with the details of your planned event, along with a sign reading 'For me, Cairdeas represents...' which party guests can fill in and be photographed holding.
For more details and to order a party pack (with printed posters and signs if you need them), contact Dan on operations@cairdeas.org.uk.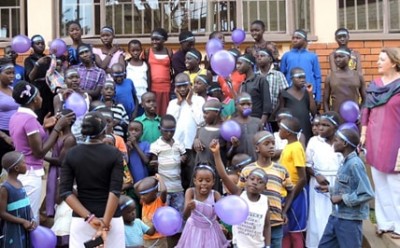 Could you get as many purple guests as this!?