Latest news: Cairdeas June Gathering 2019

Cairdeas


28th May 2019
We are delighted to once again invite you to our annual Cairdeas Gathering, which will take place on Saturday 15th June, 15.30 - 17.30 at Kirkintilloch Baptist Church. We will have coffee and cake from 15.30 for the meeting to begin at 16.00.
Our Medical Director, Dr Mhoira Leng will be back in Scotland and will be sharing exciting updates from Cairdeas' work over the last year. Dr Dave Fearon, our Cairdeas Sahara lead will be sharing the latest news from his groundbreaking work promoting palliative care in Mauritania. The Gathering will also be an opportunity to catch up with the rest of the Cairdeas team, including our new Operations Director, Sarah, and the Cairdeas Trustees.
Please let us know you're coming by completing this short RSVP form.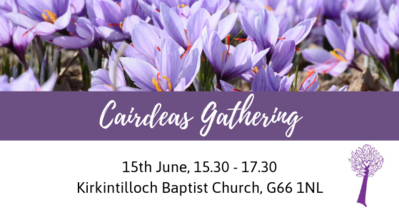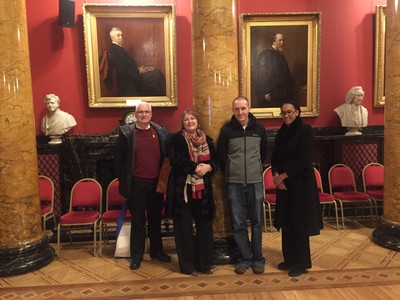 From left to right: Cairdeas Trustee, Grahame Tosh, Dr Mhoira Leng, Dr Dave Fearon and Cairdeas India lead, Dr Nahla Gafer