Latest news: Cairdeas Faculty Planning Meeting

Cairdeas


16th August 2017
Supporters may have heard already that we are developing the 'Cairdeas Faculty' which is made up of Fellows & Associates - people who have been involved in mentoring and training in global palliative care and those who would like to be involved in the future. We are also looking for Ambassadors who can represent Cairdeas at events in the UK and don't necessarily need to have palliative care skills.
We are holding an open meeting for anyone who is interested in contributing to or hearing more about the Cairdeas Faculty on Monday 18th September from 4-6pm in the University of Edinburgh. This is planned to coincide with our Gathering on the Saturday and the Global Palliative Care Day on the Tuesday.
Please click below to register your interest in the Faculty in general and let us know if you can make it to the meeting. The form also contains some questions about your hopes and suggestions for the Cairdeas Faculty, so please do complete the form even if you aren't able to make it to the meeting.
CLICK HERE TO REGISTER / REGISTER INTEREST
Any queries, please get in touch with Dan: operations@cairdeas.org.uk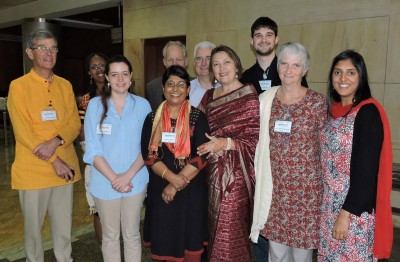 A group of mentors in India